Assistant Maintenance Manager
Location

Massillon, OH

Date Posted

March 27, 2023

Category

Default



Job Type

Full-time



Description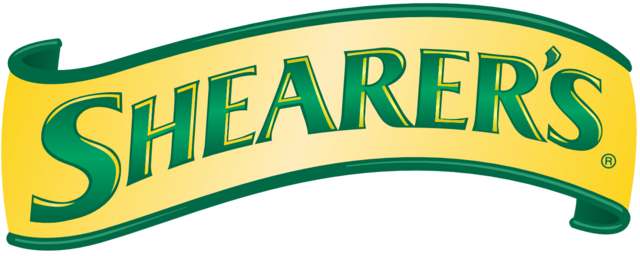 Shearer's is a privately held producer, leading co-manufacturer, and distributor of quality snack foods sold under private labels across the nation. Ranking number one in private brand and contract manufactured salty snacks, as well as the number two supplier of private brand cookies and crackers in North America, you love our products, although you may not be familiar with our name! We utilize our manufacturing expertise to serve as a strategic supplier to our partners, who are nationally recognized retail and restaurant brands. With exceptional competence in product development, manufacturing, marketing, and distribution, we continue to embrace significant growth in each segment of our business. Headquartered in Massillon, Ohio, we have over 5,000 associates in 11 state-of-the-art manufacturing and distribution sites in North America. You can visit our website at www.Shearers.com.
Assistant Maintenance Manager
Your seat at the table
The Assistant Maintenance Manager oversees the work management process in providing both a reactive and proactive, multi-skilled maintenance service on all operational equipment. Responsible for planned to schedule creation and overseeing the adherence and timely completion of work carried out ensuring that Health, Safety and Environmental requirements are adhered to. Implements technical best practices and precision maintenance standards Assists in. Managing maintenance spend and MRO storeroom. Direct reports are the Maintenance Supervisors, Maintenance Planner/Scheduler, Storeroom Clerk, and the MRO Purchaser. Works with the leadership team to achieve productivity goals, identify continuous improvement opportunities, and implement capital projects.
This position is a Managerial role. The position requires the incumbent to directly supervise employees, delegate work, and oversee task completion; promote safe and efficient operations; and establish a positive work environment with people working together collaboratively. He/she must value managerial work and demonstrate an ability to plan and direct maintenance processes, as well as provide effective feedback, coaching, and motivation to employees, including difficult messages.
What you bring to the table
Establishes, implements, and coordinates maintenance processes.
Develops and implements short term strategic improvement maintenance plan.
Tracks, analyzes, and improves key maintenance parameters such as asset utilization, maintenance cost, PM compliance, schedule compliance, and other performance indicators outlined by the Work Management Process.
Oversees all contract / outsourced maintenance.
Initiates, implements, and manages the maintenance program based on the Work Management Process with an emphasis on planning/scheduling and preventive/predictive maintenance.
Assists In Managing department spending and performance,
Initiates programs and procedures to reduce spending and enhance performance
Participates in setting up the yearly maintenance budget.
Ensures Maintenance Supervisor responds to all emergency and urgent work.
Investigates and helps introduce new technology into the facility
Ensures plant equipment critical spares are maintained at minimum levels .
Improves maintenance processes
Implement programs for loss analysis to develop improvement plans, root cause analysis, and error proofing
Performs problem analysis and develops conceptual ideas into working units for resolution
Determines skill gaps within the department and defines training to bridge the gaps
Participates in objective setting, Plans development and reviews plant performance
Prepares reports, analyzes data, and makes recommendations for improving operations and solving maintenance related problems.
Maintains a safe work environment
Plans, develops, and implements maintenance safety and security programs and activities
Ensures that behaviors, practices, and the work environment support a safe workplace by enforcing safety and sanitation rules and principles
Communicates policies and ensures employees create a safe, productive, and pleasant working environment
Leads and Develops Team Members
Leads the team through an emphasis on both process and people
Communicates effectively with employees through both oral and written means
Interviews and selects maintenance supervisory personnel
Conducts employee training to improve employees' expertise and knowledge in equipment maintenance, work safety procedures, and teamwork.
Assigns employee training to experienced workers as necessary
Provides feedback to employees on individual performance standards relating to the department KPI's in a timely and efficient manner
Provides training to employees or ensures that all employees are adequately trained and engaged in developmental activities
Tracks employees' attendance records and make sure they follow the corporate standards
Performs additional related duties as assigned
Desired Technical/Functional Skills:
Knowledge of principles involved in Preventative/Predictive Maintenance
Knowledge of maintenance project implementation, planning and work order-based systems
Knowledge of basic and advanced methods of training and coaching individuals and groups
Knowledge of corrective actions formats and problem analysis skills
Knowledge of Continuous Improvement concepts
Ability to plan, direct, and coordinate the maintenance operation
Ability to work within an integrated operating enterprise
Ability to manage team members in executing complex programs
Ability to work a variable schedule
Knowledge, skills, and abilities consistent with the essential duties and responsibilities
Physical Requirements and Working Conditions:
Must be able to walk and stand for a prolonged period of time
Must be able to use hands, arms, and fingers to handle, feel, and reach
Must be able to sit, stoop, kneel, crouch, or crawl
Must be able to climb or balance
Must be able to frequently lift and/or move up to 10 pounds
Must be able to occasionally lift and/or move up to 25 pounds
Working Conditions
The Assistant Maintenance Manager position is in a manufacturing environment, which includes:
Exposure to high temperatures, fumes or airborne particles and allergens
Moving mechanical parts and vibration
Loud noise level, elevated heights
Hot surfaces
Education and/or Experience:
Bachelor's degree in Engineering, Engineering Technology, or related field is preferred.
Three (3) years of experience as a Maintenance Manager or supervisor in a manufacturing and/or plant environment
Preferred Project Management Experience
We Offer a Feast of Benefits
Medical, Dental, Vision, Life, Flexible Spending Account, Retirement Savings Plan with Match, Short Term Disability, Long Term Disability, Group Critical Accident Insurance, Group Critical Illness Insurance, Employee Assistance Plan and numerous opportunities to volunteer in the communities in which we operate.
You will be considered for employment in our inclusive workplace
Because at Shearer's, we are committed to providing equal employment opportunities (EEO) to all employees and applicants for employment without regard to race, color, religion, gender, sexual orientation, gender identity or expression, national origin, age, disability, genetic information, marital status, amnesty, protected veteran status, or any other characteristic protected by law.
This is your invitation to apply now!
Note: Shearer's does not accept agency resumes. Please do not forward resumes to any recruiting alias or employee. Shearer's is not responsible for any fees related to unsolicited resumes.
[Maintenance]
#ZR