Automation Controls Technician
Location

Massillon, Ohio

Date Posted

June 21, 2023

Category

Default



Job Type

Full-time



Description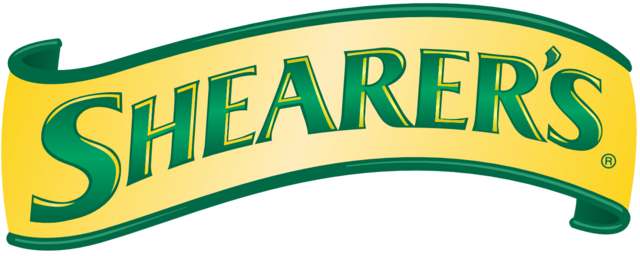 You already LOVE us and the SNACKS WE MAKE!
Chips, Cookies, Crackers, Wafers, Cheese Curls, Popcorn, Tortilla Chips... yeah, we make them ALL! Shearer's is the company behind all your favorite snack brands.
We have over 5,000 associates in 14 state-of-the-art manufacturing and warehouse sites in North America that produce over 800 million pounds of snacks per year. Did you know that we buy 20% of all the potatoes grown in the US? WOW!
And we know what you're thinking…how can I get my hands on some free goodies? Our team members can take home free snacks!
AUTOMATION CONTROL TECHNICIAN- Maintenance Department
AFTERNOON SHIFT- 4PM-12AM, Shift Differential + $1.00
Hourly Rate $34.00-37.00
Hourly Rate Based on Skill & Experience
Medical, Dental and Vision Benefits after 30 days! 48 hours Vacation time after 90 days!
Your seat at the best snacks table:This position is responsible for upkeep and maintenance of the controls and automation equipment which includes
troubleshooting, preforming program backups, and system upgrades. Direct involvement with cross-functional team that
include safety, quality, engineering, and production. This position will provide technical guidance to other members of the
maintenance team and other technical members of Shearers to develop higher controls capabilities across the network.
Essential Duties and Responsibilities
• Execute tasks in a safe manner. Embrace and help to develop a people safety first culture.
• Perform advanced troubleshooting functions by using the PLC and HMI code to diagnose issues that are causing
downtime.
• Ownership of regular program backups and ensure that all program changes adhere to Shearer's safety and quality
standards.
• Ensure that all machines have up-to-date electrical prints and are stored in an organized manner.
• Develop and train maintenance personnel on control systems and functions.
• Continue to find ways to improve cycle times; reduce scrap and upgrade components for cost/performance
improvement being sure to communicate these changes to the wider controls team and the Proactive Maintenance
central function.
• Provide recommendations for equipment upgrades to avoid obsolescence issues.
• Assist the corporate controls team in creating electrical and controls standards and implement them in each facility.
• Continually improve knowledge base regarding advances in parts, equipment and processes to keep abreast of
changes and innovations in equipment selection.
• Develop and execute PM's on controls equipment and control cabinets
• Assist in the development of base line safe work performance expectations and work practices. Identify and correct
any unsafe condition and identify and unsafe action observed.
• Participates in root cause analysis activities
• Ability to make changes to existing PLC and HMI programs to improve the process.
• Perform the above duties in a food safe manner adhering to all GMP's (Good Manufacturing Practices.
Knowledge, skills, and abilities Preferred
• Full familiarity with computer programs such as Auto-Cad, Microsoft Office, etc.
• Full familiarity with Rockwell PLC software and can design, write and troubleshoot same.
o RSLogix 500
o RSlogix 5000
o Studio 5000
o Connected Components Workbench (CCW)
o FactoryTalk View Studio
• Full familiarity with Rockwell hardware and can design, write and troubleshoot same.
o SLC 500
o MicroLogix
o CompactLogix
o ControlLogix
o Panelview
o Powerflex
• Familiarity with high speed manufacturing and packaging processes, operations and associated machinery.
• Ability to read and interpret electrical, hydraulic, and mechanical prints.
• ABB & Fanuc Robot programming (and others)
Education and/or Experience Required
• Five years of industrial automation engineering or plant engineering
• High School Diploma or Equivalency (HSED or GED).
Supervisory Responsibilities
This position does not require any supervisory responsibilities.
Physical Demands
The employee is regularly:
• Required to stand; walk; use hands to finger, handle, or feel; reach with hands and arms; climb or balance; stoop,
kneel, crouch, or crawl; and talk or hear.
• Occasionally required to sit.
• Occasionally lift and/or move more than 50 pounds.
Specific vision abilities required by this job include close vision, and color vision.
The employee must be able to enter, egress and traverse areas inside and outside of machinery, and must be able to
climb ladders for purposes of inspection.
The employee in this position works with safety critical products, therefore are required to have the ability to differentiate
colors that are critical to job performance.
Position requires climbing and balancing around and on top of machines while simultaneously using various hand tools.
The employee must have full range of motion necessary for moving in and out of all positions. Employee must have good
sensation essential to gauge heat exposure when working around hot equipment, dies or furnaces.
Work Environment
The employee is occasionally exposed to outside weather conditions and risk of electrical shock. The noise level in the
work environment is usually moderate. This job is performed in a shop environment: hazardous materials; greasy,
slippery factory floors. Reasonable accommodations may be made to enable individuals with disabilities to perform the
essential functions of this position.
This job description will be reviewed periodically as duties and responsibilities change with business necessity. All job
functions are subject to modification.
[Maintenance]