Commercialization Manager
Location

Massillon, Ohio

Date Posted

October 2, 2023

Category

Default



Job Type

Full-time



Description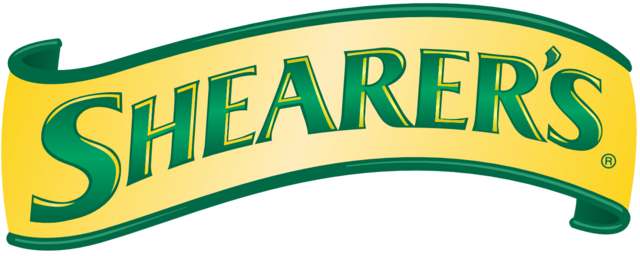 Shearer's is a privately held producer, leading co-manufacturer, and distributor of quality snack foods sold under private labels across the nation. Ranking number one in private brand and contract manufactured salty snacks, as well as the number two supplier of private brand cookies and crackers in North America, you love our products, although you may not be familiar with our name! We utilize our manufacturing expertise to serve as a strategic supplier to our partners, who are nationally recognized retail and restaurant brands. With exceptional competence in product development, manufacturing, marketing, and distribution, we continue to embrace significant growth in each segment of our business. Headquartered in Massillon, Ohio, we have over 5,000 associates in 11 state-of-the-art manufacturing and distribution sites in North America. You can visit our website at www.Shearers.com.
Commercialization Project Manager
Location: Corporate Support Service Center in Massillon, OH
Hybrid work environment.
Your seat at the table
The Commercialization Manager is responsible for leading customer centric product management initiatives and supporting customer business plans across an account portfolio. The Commercialization Manager's account portfolio will mainly include Core and/or Co-Man level accounts with the possibility of several Transactional customer accounts. Specifically, Commercialization Managers are accountable for the following:
Project Management/Stage Gate:
Lead Life Cycle Management (LCM) / Stage Gate process for all assigned projects
Commercialize business opportunities through a well-executed and timely Stage Gate and product launch process to meet revenue and profit targets while providing best-in-class service to our customers.
Manage priorities to realize Shearer's Operating Plan Commitment (OPC) and support the execution of Shearer's sales strategy.
Lead cross-functional project teams including Sales, Finance, Research & Development (R&D), Quality, Technical Processing and Packaging, Procurement, Manufacturing, Operations, and Supply Chain to drive projects forward in a collaborative environment.
Communicate project status to stakeholders and team members regularly, highlighting risks and ensuring mitigation plans and solutions are implemented.
Ensure 100% accurate part set ups by meeting internal (Shearer's Stakeholders) and external (Customer & Supplier) partner specifications and product requirements.
Promote seamless project execution and handoffs by partnering with Supply Chain, Procurement, and Manufacturing to ensure case fill rate (CFR) goals are achieved.
Facilitate communication between Shearer's, customers, and external supplier partners as needed for project execution.
Product & Packaging Management:
Partner with Quality and Regulatory to ensure compliance with customer product and packaging standards.
Engage with R&D and Technical Teams as the voice of customer to protect the integrity of the product and packaging; assist in scale up of products from prototype to full production.
Work with customers and external suppliers to solve challenges, overcome barriers, responsibly use resources, and contribute to Shearer's commitment to continuous improvement.
Support plant trials, as required ensuring both Shearer's and customer's product, process, and cost goals are met.
Demonstrate strong working knowledge of industry, products, packaging, production lines, and the processes necessary to commercialize products across Shearer's manufacturing network.
Manage and approve active product changes.
Coordinate product end of life obsolescence by monitoring in market performance including developing raw material liquidation plans.
Partner with Finance and Operations to identify and execute product and process standardization opportunities including SKU rationalization.
Leadership & Customer Business Planning:
Partner with Business Managers, R&D and Category Management to develop new business opportunities and customer assortment recommendations to realize Shearer's revenue and EBITDA objectives
Vet ideas and opportunities through the Stage Gate process; analyze and evaluate interdependencies with other active projects and Shearer's current products and capabilities.
Serve as project lead to ensure cross-functional team members understand and work toward accomplishing the business vision, goals and objectives of the customer's business plan.
Provide technical sales support to Business Managers
Support creation of pricing models and quotes by coordinating inputs from cross functional teams and suppliers
Attend select customer meetings with Business Manager to present innovation recommendations and project updates.
What you bring to the table
Bachelor's Degree in a related field or equivalent in experience
5 - 7 years of experience in any of the following: Project Management, R&D, Quality, Marketing or related field.
Role Model Company values of Respect, Teamwork, and Giving Back
Product & Project Management Skills
Cross Functional Leadership
Effectively collaborates and influences project team members through strong interpersonal and communication skills.
Ability to coach / mentor Associate Project Managers to build their skill sets.
Strong written and oral communication
Highly organized with strong time management skills
Technical Selling
Market Knowledge & Business Acumen
Change Management Skills
Ability to negotiate and resolve conflict.
Problem Solving/Critical Thinking
Adaptability and personal growth
We Offer a Feast of Benefits
Medical, Dental, Vision, Life, Flexible Spending Account, Retirement Savings Plan with Match, Short Term Disability, Long Term Disability, Group Critical Accident Insurance, Group Critical Illness Insurance, Employee Assistance Plan and numerous opportunities to volunteer in the communities in which we operate.
You will be considered for employment in our inclusive workplace
Because at Shearer's, we are committed to providing equal employment opportunities (EEO) to all employees and applicants for employment without regard to race, color, religion, gender, sexual orientation, gender identity or expression, national origin, age, disability, genetic information, marital status, amnesty, protected veteran status, or any other characteristic protected by law.
This is your invitation to apply now!
[Commercial]
#ZR