Electromechanical Maintenance Technician
Location

Brewster, Ohio

Date Posted

November 8, 2023

Category

Default



Job Type

Full-time



Description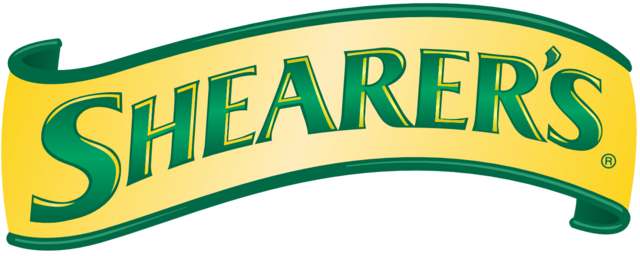 You already LOVE us and the SNACKS WE MAKE!
Chips, Cookies, Crackers, Wafers, Cheese Curls, Popcorn, Tortilla Chips... yeah, we make them ALL! Shearer's is the company behind all your favorite snack brands.
We have over 5,000 associates in 14 state-of-the-art manufacturing and warehouse sites in North America that produce over 800 million pounds of snacks per year. Did you know that we buy 20% of all the potatoes grown in the US? WOW!
And we know what you're thinking…how can I get my hands on some free goodies? Our team members can take home free snacks!
ELECTROMECHANICAL MAINTENANCE TECHNICIAN
DAYS 7AM TO 3PM
AFTERNOONS 3PM-11PM ($1.00 shift differential)
MIDNIGHTS 11PM-7AM ($3.00 shift differential)
COMPETITIVE HOURLY RATES *Based on Skill & Experience*
Medical, Dental, Vision, 401k benefits available after 30 days! Vacation time after 90 days!!
Your seat at the best snacks table:
The Level V Maintenance Technician maintains the efficiency of machinery and equipment in a continuous improvement-based environment, while also creating and maintaining a safe work environment. Position is responsible for setting up, installing, repairing, and maintaining production/manufacturing equipment and machinery. Inspects equipment for proper functioning and performs preventative maintenance duties per manufacturer's specifications. Diagnoses equipment malfunctions and makes repairs or adjustments as needed.
Essential Duties and Responsibilities
The Maintenance Technician position is accountable for the efficient installation, repair, and maintenance of machinery and equipment.
• Performs highly diversified duties to install and maintain production machines and the plant facility's equipment
• Performs scheduled maintenance repairs of production equipment during machine service
• Provides emergency/unscheduled repairs of production equipment
• Performs simple machinist duties and responsibilities
• Performs mechanic skills including, but not limited to, mechanical, electrical, pneumatic, hydraulic, troubleshooting, and repair of production machines
• Reads and interprets equipment manuals and work orders to perform required maintenance and service
• Diagnoses problems, replaces or repairs parts, tests and makes adjustments
• Performs regular preventive maintenance on machines, equipment, and plant facilities
• Performs a variety of plumbing maintenance and carpentry functions
• Uses a variety of hand and power tools, electric meters and material handling equipment in performing duties
• Detects faulty operations and defective material; reports those and any unusual situations to proper supervision
• Complies with safety regulations and maintains clean and orderly work areas
Mechanical:
• SME on all plant production systems and equipment.
• Completes all kinds of rebuilds.
• Executes set-up procedures on all production plant equipment.
• Troubleshoots and addresses all mechanical issues on plant production equipment.
• Fully understands the operation of all auxiliary support systems and can troubleshoot and repair most auxiliary support equipment.
• Recognized leader and trainer within the department.
• Takes on the role of project leader.
• Fully capable of conducting RCA and BDA on all failures.
Electrical:
• Capable of upgrading or converting obsolete electrical components, setting up most with little or no assistance.
• Recognized as a Subject Matter Expert in electrical systems.
• Skilled in project work including the installation of electrical components.
Performs additional related duties as assigned
Role Contribution Level
This position is a non-supervisory role.
What you bring to the Best Snacks Party:
Knowledge, Skills, and Abilities; Education; and/or Work Experience Requirements:
Education and Work Experience
• High school diploma/GED and completion of a craft apprenticeship, or an equivalent number of years of education and production maintenance experience
• 3 years of manufacturing experience; strong hydraulic, pneumatic, mechanical and industrial skills with strong PLC experience ; experience with mechanical systems (e.g., gear boxes, chains, sprockets, motors, seals, bearings), product manuals (e.g., reading and applying knowledge to make repairs), troubleshooting mechanical breakdowns (pinpointing and fixing breakdowns), and reading mechanical drawings (e.g., hydraulics, pneumatics)
Knowledge, Skills, and Abilities
• Interpersonal skills
• Decision-making skills
• Time management skills
• Organizational skills
• Leadership skills
• Project Management skills
• Ability to work within an integrated operating enterprise
• Ability to manage priorities and multiple projects simultaneously
• Ability to perform calibrations, installation and maintenance of process and analytical instrumentation.
• Ability to work a variable schedule
• Ability to read and interpret electrical schematics
• Ability to read and interpret ladder logic, script, and block chain.
• Ability to perform mechanical work, valve replacement, conveyor bearing and chain replacement, motor/gearbox replacement, lube routes
• Knowledge, skills, and abilities consistent with the essential duties and responsibilities
Physical Requirements and Working Conditions:
Physical Requirements
• Must be able to walk and stand for a prolonged period of time
• Must be able to use hands, arms, and fingers to handle, feel, and reach
• Must be able to sit, stoop, kneel, crouch, or crawl
• Must be able to climb or balance
• Must be able to frequently lift and/or move up to 10 pounds
• Must be able to occasionally lift and/or move up to 50 pounds
Vision Requirements
• Close vision
• Distance vision
• Color vision
• Peripheral vision
• Depth perception
• Ability to adjust focus
Working Conditions
The Maintenance Technician position is located in a manufacturing environment, which includes:
• Exposure to high temperatures
• Fumes or airborne particles
• Moving mechanical parts and vibration
• Loud noise level
Location: 692 Wabash Ave N Brewster, Ohio 44613
We offer a variety pack of benefits after just 30 days:
Medical, Dental, Vision, Life, Flexible Spending Account, Retirement Savings Plan with Match, Short Term Disability, Long Term Disability, Group Critical Accident Insurance, Group Critical Illness Insurance, Employee Assistance Plan and numerous opportunities to volunteer in the communities in which we operate. Paid Time Off (PTO) available after 90-days.
You will be considered for employment in our inclusive workplace.
Because at Shearer's, we are committed to providing equal employment opportunities (EEO) to all employees and applicants for employment without regard to race, color, religion, gender, sexual orientation, gender identity or expression, national origin, age, disability, genetic information, marital status, amnesty, protected veteran status, or any other characteristic protected by law.
This is your invitation to apply now!
[Maintenance]