Location

Cleveland, Ohio

Date Posted

May 11, 2023

Category

Default



Job Type

Full-time



Description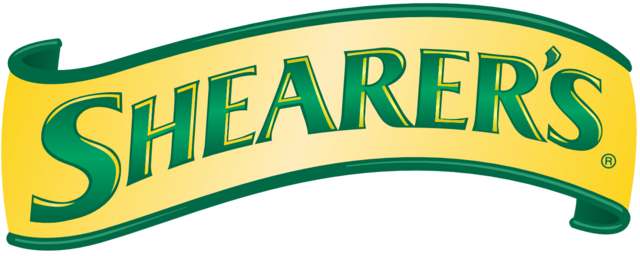 Shearer's is a privately held producer, leading co-manufacturer, and distributor of quality snack foods sold under private labels across the nation. Ranking number one in private brand and contract manufactured salty snacks, as well as the number two supplier of private brand cookies and crackers in North America, you love our products, although you may not be familiar with our name! We utilize our manufacturing expertise to serve as a strategic supplier to our partners, who are nationally recognized retail and restaurant brands. With exceptional competence in product development, manufacturing, marketing, and distribution, we continue to embrace significant growth in each segment of our business. Headquartered in Massillon, Ohio, we have over 5,000 associates in 11 state-of-the-art manufacturing and distribution sites in North America. You can visit our website at www.Shearers.com.
Maintenance Engineer
NOTE: This role is located ONSITE in our Perham, Minnesota manufacturing facility - Relocation Available
The Maintenance Engineer position is responsible for working closely with the M&R Reliability Engineers in implementing tactical and strategic maintenance and reliability strategies for plant equipment, maintenance practices, and equipment commissioning. When equipment fails, The Maintenance Engineer will analyze the failures, isolate the failure modes, and ensure that time-sensitive issues are addressed promptly. Along with maintaining and resolving faults as they occur, The Maintenance Engineer will coordinate and implement proactive maintenance practices that are forward looking, continuously improving, creating, and maintaining processes that efficiently produce high quality snack food products.
Essential Duties and Responsibilities
The Maintenance Engineer position is accountable for day-to-day application of maintenance and reliability best practices in order to address the immediate maintenance and reliability needs of the plant. These responsibilities include, and are not limited to Root Cause Failure Analysis, Failure Modes Effects and Criticality Analysis, MRO/ Storeroom Analysis, Asset Criticality Analysis, CMMS Asset Management and Work Management Process implementation.
Develops, implements, and optimizes maintenance and reliability processes.
Responsible for technical accuracy of preventative maintenance plans.
Resource for the Planner to establish specific equipment tolerances and specifications.
Responsible for verifying that the BOM has been updated after equipment modifications.
Resource for the M&R Reliability Engineer with assistance in collection and analysis of machinery failure data.
Optimizes the Mean-Time-To-Repair (MTTR).
Develops equipment modification plans based on failure data, crafts feedback, and OEM design modifications.
Makes specific equipment recommendations to improve machinery performance, maintainability, and reliability.
Creates plans to standardize parts across like machines considering specific component performance and maintainability.
Works with MRO Storeroom to optimize spares.
Responsible to maintain current and correct OEM specifications, manuals and procedures for plant assets in support of planning functions and in support of daily maintenance functions.
Resource for the M&R Reliability Engineer with specific machine performance information and detailed component and parts data.
Develops new and innovative methods for timely repair of assets.
Leads the Root Cause Failure Analysis effort for equipment failures that meet specified guidelines.
Assists the M&R Engineer in Asset Criticality Analysis
Assists the M&R Engineer in performing FMECA's
Monitors and evaluates the production and manufacturing process and equipment.
Utilizes metrics/data to evaluate and improve work processes.
Conducts real-time monitoring to ascertain the health and functionality of assets.
Conducts a variety of observation techniques, including oil/fluid analysis, vibration analysis, thermal imaging, etc..
Evaluate the performance of routine maintenance on equipment and responses to equipment failures.
Technical resource for troubleshooting emergency breakdown issues.
Maintain and oversee the use of precision maintenance tools, supplies, and equipment.
Assist M&R Reliability Engineer in implementing maintenance strategies to ensure continuous improvement within the plant.
Assist M&R Reliability Engineer to remove gaps in machinery and equipment preventative maintenance plans.
Education and Work Experience
4-year degree, preferably in a related, business or technical field such as mechanical or electrical engineering or 5 years of related experience in an engineering discipline.
Preferred 2+ years of experience in the food processing industry
Preferred experience of working as a maintenance planner and maintenance supervisor in an industrial environment.
Desired Knowledge, Skills, and Abilities
Knowledge of PdM Technologies
Knowledge of Reliability Best Practices
Knowledge of Maintenance Work Cycle
Interpersonal skills
Communication skills
Organizational skills
Ability to work within an integrated operating enterprise
Ability to solve complex problems
Knowledge, skills, and abilities consistent with the essential duties and responsibilities
We offer a variety pack of benefits after just 30 days:
Medical, Dental, Vision, Life, Flexible Spending Account, Retirement Savings Plan with Match, Short Term Disability, Long Term Disability, Group Critical Accident Insurance, Group Critical Illness Insurance, Employee Assistance Plan and numerous opportunities to volunteer in the communities in which we operate. We also offer Direct Deposit and Daily Pay Options. Paid Time Off (PTO) available after 90-days.
You will be considered for employment in our inclusive workplace.
Because at Shearer's, we are committed to providing equal employment opportunities (EEO) to all employees and applicants for employment without regard to race, color, religion, gender, sexual orientation, gender identity or expression, national origin, age, disability, genetic information, marital status, amnesty, protected veteran status, or any other characteristic protected by law.
This is your invitation to apply now!
[Maintenance]