Maintenance Project Coordinator
Location

Massillon, OH

Date Posted

December 12, 2022

Category

Default



Job Type

Full-time



Description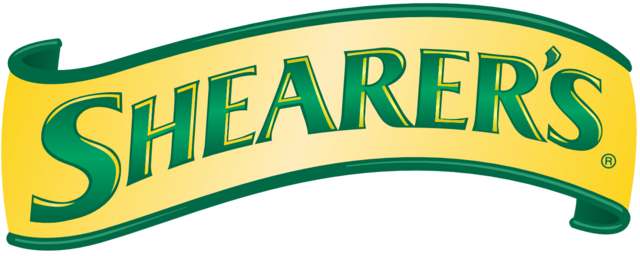 You already LOVE us and the SNACKS WE MAKE!
Chips, Cookies, Crackers, Wafers, Cheese Curls, Popcorn, Tortilla Chips... yeah, we make them ALL! Shearer's is the company behind all your favorite snack brands.
We have over 5,000 associates in 14 state-of-the-art manufacturing and warehouse sites in North America that produce over 800 million pounds of snacks per year. Did you know that we buy 20% of all the potatoes grown in the US? WOW!
And we know what you're thinking…how can I get my hands on some free goodies? Our team members can take home free snacks!
MAINTENANCE SCHEDULER
Day shift- 7am to 3:30pm- Monday thru Friday
$28.00 - $34.00 hourly
*Based on Skill & Experience*
Your seat at the Best Snacks Table
Cordinates with production scheduler in scheduling meeting to schedule all ready to schedule work.
Determines schedules, sequences, and assignments for work activities, based on work priority, criticality of equipment, Due date, production priority and skill of personnel.
Creates weekly maintenance schedule for the associated plant and distributes maintenance schedules to departments.
Manages work order ready to schedule backlog into short, medium and long term scheduling buckets.
Utilizes and adhears to work scheduling work stream in the Work Management Process.
Utilizes metrics/data to evaluate and improve work processes
Confers with Inner plant supervisors to schedule work within or between departments
Generate reports and track metrics from CMMS for Scheduling compliance
Schedules as required Maintenance projects that are not capital funded
Updates Work Scheduling practices from Job Close out feedback
Maintains high quality work order documentation and records in CMMS
Performs additional related duties as assigned
What you bring to the Best Snacks Party:
Education and Work Experience
Two-year technical degree is preferred or 3 years of Maintenance Scheduling experience
2+ years of high-level maintenance technician experience
Knowledge, Skills and Abiliites
Ability to fully leverage a computerized maintenance management system, such as maintenance connection
Strong Microsoft Office Skills
Knowledge of principles involved in Preventative/Predictive Maintenance
Strong knowledge of production and manufacturing equipment and processes
Knowledge of business and management principles involved in strategic planning, resource allocation, and coordination of people
Strong interpersonal, decision-making and organizational skills
Ability to read and interpret documents and drawings
Ability to prepare detailed repair and metrics reports
Ability to work within an integrated operating enterprise
Ability to manage team members in executing complex programs
Ability to work a variable schedule
Knowledge, skills, and abilities consistent with the essential duties and responsibilities.
Physical Requirements:
Must be able to walk and stand for a prolonged period of time
Must be able to use hands, arms, and fingers to handle, feel and reach
Must be able to sit, stoop, kneel, crouch, or crawl
Must be able to climb or balance
Must be able to frequently lift and/or move up to 10 pounds
Must be able to occasionally lift and/or move up to 25 pounds
Must have good vision
We offer a variety pack of benefits after just 30 days:
Medical, Dental, Vision, Life, Flexible Spending Account, Retirement Savings Plan with Match, Short Term Disability, Long Term Disability, Group Critical Accident Insurance, Group Critical Illness Insurance, Employee Assistance Plan and numerous opportunities to volunteer in the communities in which we operate. We also offer Direct Deposit and Daily Pay Options
You will be considered for employment in our inclusive workplace
Because at Shearer's, we are committed to providing equal employment opportunities (EEO) to all employees and applicants for employment without regard to race, color, religion, gender, sexual orientation, gender identity or expression, national origin, age, disability, genetic information, marital status, amnesty, protected veteran status, or any other characteristic protected by law.
This is your invitation to apply now!