Packaging Machine Operator- Monday thru Friday All Shifts!
Location

Massillon, Ohio

Date Posted

October 5, 2023

Category

Default



Job Type

Full-time



Description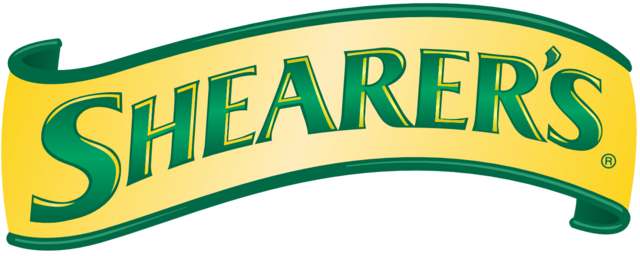 You already LOVE us and the SNACKS WE MAKE!
Chips, Cookies, Crackers, Wafers, Cheese Curls, Popcorn, Tortilla Chips... yeah, we make them ALL! Shearer's is the company behind all your favorite snack brands.
We have over 5,000 associates in 14 state-of-the-art manufacturing and warehouse sites in North America that produce over 800 million pounds of snacks per year. Did you know that we buy 20% of all the potatoes grown in the US? WOW!
And we know what you're thinking…how can I get my hands on some free goodies? Our team members can take home free snacks!
PACKAGING MACHINE OPERATOR- REPACK
DAYS, AFTERNOONS AND NIGHTS AVAILABLE- Monday Thru Friday Schedules
$20.25 - $23.25
MEDICAL, DENTAL, VISION BENEFITS AFTER 30 DAYS. 48 HOURS OF PTO AFTER 90 DAYS!!
Dedication, Dependability, and a Willingness to learn are a must. The PMO will be responsible for running, changing over, efficiency and quality of an automated machine with multiple interfaces. They will have responsibility of communicating changes and plans to Team Member's in immediate area and supervision. There will be a required set of tasks to be performed on a computer at specific times throughout the shift. As a PMO, job duties include, but are not limited to the set up and operation of packaging equipment, following precise recipes and work procedures, monitoring and adjusting variables and performing product quality tests and data collection. PMO's will be expected to multi-task and prioritize throughout the day. Job duties also include use of hand tools.
What you Bring to the Table:
Leadership – The PMO will set the example for the line, as such they will need to follow all policies/procedures set forth by Shearers Foods LLC. The PMO must have the ability to work well with others. Must demonstrate Shearer's Core Values of Respect, Teamwork, and Giving Back.
Troubleshooting Skills – Must have ability to work through problems to find root causes and address issues for Mechanical and Automation Equipment
Computer Skills - Must have basic computer skills required to run production. Verifications on computer will be done routinely throughout the day.
Time Management – Will have to effectively manage his/her own time. Quality verifications will be performed at specific intervals throughout the day. The PMO is responsible for completing changeovers in allotted time as well as planning his/her breaks around lulls in activity.
Flexibility – The PMO may need to be flexible for the training period and be available for pre-shift meetings when applicable. Must be able to work weekends and overtime when needed.
Physical Demands – The PMO must be able to move, twist, or lift up to 60lbs and team lift 75 lbs. Specific vision abilities required by this job include close vision, distance vision, peripheral vision and ability to adjust focus. Team Member must be able to be on his/her feet for twelve (12+) hours and to keep up with a fast, repetitious pace.
We offer a variety pack of benefits after just 30 days:
Medical, Dental, Vision, Life, Flexible Spending Account, Retirement Savings Plan with Match, Short Term Disability, Long Term Disability, Group Critical Accident Insurance, Group Critical Illness Insurance, Employee Assistance Plan and numerous opportunities to volunteer in the communities in which we operate.
You will be considered for employment in our inclusive workplace
Because at Shearer's, we are committed to providing equal employment opportunities (EEO) to all employees and applicants for employment without regard to race, color, religion, gender, sexual orientation, gender identity or expression, national origin, age, disability, genetic information, marital status, amnesty, protected veteran status, or any other characteristic protected by law.
This is your invitation to apply now!
Location: 2255 Phoenix Ave SE Massillon, Oh 44646
[Warehouse]
#LI-KA1