Production Packer Team Member
Location

Brewster, OH

Date Posted

December 27, 2022

Category

Default



Job Type

Full-time



Description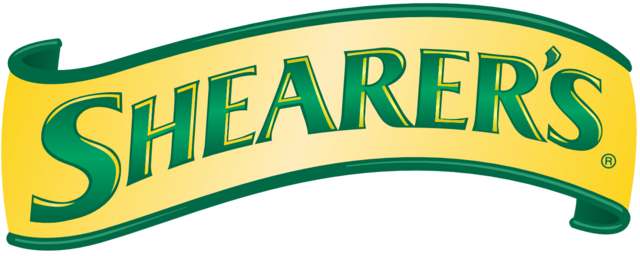 You already LOVE us and the SNACKS WE MAKE!
Chips, Cookies, Crackers, Wafers, Cheese Curls, Popcorn, Tortilla Chips... yeah, we make them ALL! Shearer's is the company behind all your favorite snack brands.
We have over 5,000 associates in 14 state-of-the-art manufacturing and warehouse sites in North America that produce over 800 million pounds of snacks per year. Did you know that we buy 20% of all the potatoes grown in the US? WOW!
And we know what you're thinking…how can I get my hands on some free goodies? Our team members can take home free snacks!
PRODUCTION PACKER TEAM MEMBERS
NIGHTS: 12AM-8AM AND AFTERNOONS: 4PM-12AM
$18.00 - $21.00
Your seat at the Best Snacks Table
Packer Team Members are directly involved in making sure every product that leaves Shearer's Snacks is of the highest quality and ready to make people happy at their next picnic, birthday party or snack time. As one of these important team members, your day will include: - Assembling boxes, packing bagged product from the packaging tables into the cases and placing them on pallets, inspecting finished product and assuring quality - Taking pride in contributing to the overall cleanliness and efficient operation of your facility - Supporting your team as needed - and other duties as assigned.
What you bring to the Party
We want to build the best team in the industry, so we're looking for people like you who not only can work as a part of a team, but also exhibit the following leadership behaviors: Good communication skills, Interest in or experience with technology, a high sense of integrity and the ability to act with urgency, a drive to deliver the best result for the customer, flexibility in a fast-paced, growing business environment, a hands on, "can do" attitude with a passion for problem solving, A curiosity to learn more, with the ability to assess situations quickly, Ability to support, encourage and invest in a strong team.
Basic math and counting skills, prior manufacturing or warehouse experience preferred. In order give your best, you must also be able to be on your feet for up to eight hours, keep up with a fast, repetitious pace and perform repetitious lifting up to 25+ pounds.
We offer a variety pack of benefits after just 30 days:
Medical, Dental, Vision, Life, Flexible Spending Account, Retirement Savings Plan with Match, Short Term Disability, Long Term Disability, Group Critical Accident Insurance, Group Critical Illness Insurance, Employee Assistance Plan and numerous opportunities to volunteer in the communities in which we operate. We also offer Direct Deposit and Daily Pay Options
You will be considered for employment in our inclusive workplace
Because at Shearer's, we are committed to providing equal employment opportunities (EEO) to all employees and applicants for employment without regard to race, color, religion, gender, sexual orientation, gender identity or expression, national origin, age, disability, genetic information, marital status, amnesty, protected veteran status, or any other characteristic protected by law.
This is your invitation to apply now!
Production Packers Manufacturing Laborer Material Handler Warehouse Worker