Quality Assurance Technician
Location

Brewster, Ohio

Date Posted

March 13, 2023

Category

Default



Job Type

Full-time



Description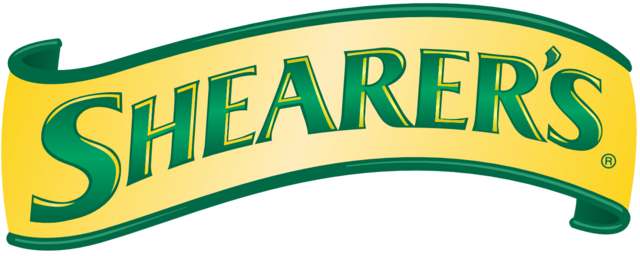 You already LOVE us and the SNACKS WE MAKE!
Chips, Cookies, Crackers, Wafers, Cheese Curls, Popcorn, Tortilla Chips... yeah, we make them ALL! Shearer's is the company behind all your favorite snack brands.
We have over 5,000 associates in 14 state-of-the-art manufacturing and warehouse sites in North America that produce over 800 million pounds of snacks per year. Did you know that we buy 20% of all the potatoes grown in the US? WOW!
And we know what you're thinking…how can I get my hands on some free goodies? Our team members can take home free snacks!
QUALITY ASSURANCE TECHNICIAN
AFTERNOONS 4pm-12am
$19.50 + $1.00 shift premium - RATES
Your seat at the best snacks table:
The Quality Assurance Technician assures that analytical, microbiological, sensory attributes and corporate compliances are completed in order to meet the quality standards defined by Shearer's Snacks and its customers. They are responsible for performing assigned laboratory testing and assuring that equipment is calibrated and running properly. They also monitor the facility operation to ensure compliance with corporate quality requirements, SQF, labeling, GMP's, food safety, and all other such standards of the plant. The Quality Assurance technicians work with the production team to assure that all proper checks are in place and communicate on a regular basis regarding quality results. Additional duties include training and preparing for audits, documenting results in record keeping database and other duties as assigned. This position reports to the Quality Supervisor.
What you bring to the party:
Experience - Quality Technician experience preferred.
Attendance – Good attendance is a must for the QA Tech. This is a skilled position that requires the associate be reliable on a constant basis.
Safety Mindset – Create a safety and health workplace; make SSW a priority.
Language Skills – Must be able to read, understand and effectively communicate to team members in their immediate area.
Mathematical Skills – Must be able to do simple math, conversions (mm – in., g-oz), and use formulas to compute run rates
Leadership – The QA Technician will be an example for the line, as such they will need to be honest, dependable, punctual, and trustworthy and follow all policies/procedures set forth by Shearers Foods LLC. The QA Technician must have the ability to work well with others. Must demonstrate Shearer's North Star Core Values of Respect, Teamwork, and Giving Back.
Reasoning Ability – Ability to apply common sense understanding and carry out written or oral instructions. Ability to deal with problems in common operating situations.
Computer Skills - Must have basic computer skills required to run production. Verifications on computer will be done routinely throughout the day.
Time Management – Must be able to follow standard work instructions
Flexibility: Must be available for pre-shift meetings when applicable and able to work weekends, holidays and overtime when needed.
Physical Demands: The team member is frequently required to stand and reach with hands and arms. The team member must regularly lift and /or move up to 50+ pounds. Specific vision abilities required by this job include close vision, distance vision, peripheral vision and ability to adjust focus. Team Members must be able to be on their feet for twelve (12+) hours, to keep up with a fast, repetitious pace and to do repetitious lifting.
We offer a variety pack of benefits after just 30 days:
Medical, Dental, Vision, Life, Flexible Spending Account, Retirement Savings Plan with Match, Short Term Disability, Long Term Disability, Group Critical Accident Insurance, Group Critical Illness Insurance, Employee Assistance Plan and numerous opportunities to volunteer in the communities in which we operate. We also offer Direct Deposit and Daily Pay Options.
You will be considered for employment in our inclusive workplace
Because at Shearer's, we are committed to providing equal employment opportunities (EEO) to all employees and applicants for employment without regard to race, color, religion, gender, sexual orientation, gender identity or expression, national origin, age, disability, genetic information, marital status, amnesty, protected veteran status, or any other characteristic protected by law.
This is your invitation to apply now!