Location

Massillon, Ohio

Date Posted

November 15, 2023

Category

Default



Job Type

Full-time



Description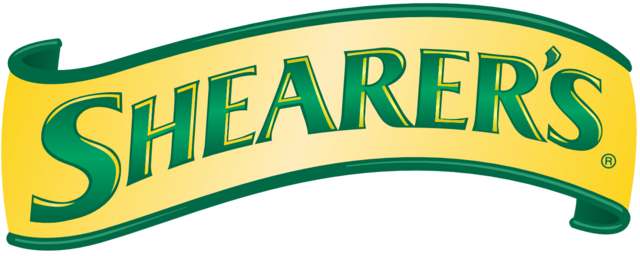 You already LOVE us and the SNACKS WE MAKE!
Chips, Cookies, Crackers, Wafers, Cheese Curls, Popcorn, Tortilla Chips... yeah, we make them ALL! Shearer's is the company behind all your favorite snack brands.
We have over 5,000 associates in 14 state-of-the-art manufacturing and warehouse sites in North America that produce over 800 million pounds of snacks per year. Did you know that we buy 20% of all the potatoes grown in the US? WOW!
And we know what you're thinking…how can I get my hands on some free goodies? Our team members can take home free snacks!
SANITATION TECHNICIAN
Friday - Tuesday Schedule
Day Shift 10AM - 6PM
$19.90/HR
Your seat at the best snacks table:
The Sanitation Tech must clean and maintain Shearers' facilities in a safe and efficient manner in accordance to Shearer's policies and procedures.
Please note that the following list is not exhaustive as duties and responsibilities are reviewed and revised at management's discretion.
The following are included in the responsibilities of the Maintenance and Sanitation Technician:
· Arrive to work on-time.
· Ensure trailer is restrained prior to entry.
· Adhere to the SDC break policy (2 – 12 minute and 1-17 minute break per 8 hour shift).
· Complete PIT and Aerial Work Platform training with the EHS Manager or designee before operating any powered industrial truck or the scissor lift.
· Operates equipment safely, i.e.. Pressure washer, Scissor lift, Floor Scrubber and Powered Industrial trucks, when needed.
· Follow the Maintenance Connection and the Sanitation Schedule for inside and outside all facilities to maintain a safe and sanitary work environment.
· Able to perform general maintenance when needed in the facility.
· Able to work independently
· Knowledge of basic computer skills and programs.
· Ensure that work time is managed to be as effective as possible during the scheduled working hours.
· Adhere to the SDC Safety Guide document
· Proper chemical handling and mixing
· Obey traffic patterns of the warehouse and all safety rules related to PIT operation.
· Report property damages and wear and tear to Maintenance via a Work Order Request.
· Comply with Lock Out/Tag Out Procedures when performing cleaning and maintenance on energized equipment.
· Operate the compactors for trash, cardboard and stretch wrap.
Complete annual training in Bloodborne Pathogens.
· Snow removal.
· Participate in food safety audits, when scheduled.
· Proper glass clean up, using designated tools.
· Responsible to follow Job Safety Analysis and occupational safety programs.
· Removes trash and debris from the facility and grounds.
· Assists in pest control by reporting pest activity or pests and inspecting for pest activity.
· Housekeeping duties in the restrooms, break room, offices and warehouse.
· Maintain areas following the 5-S principles.
· Other duties as assigned.
Additionally, Maintenance and Sanitation Technicians should ensure Shearer's Safety and GMP Compliance as follows:
· Ensure that they are wearing the required PPE for each task.
· Follow Good Manufacturing Practices (GMPs). I.e. Clothing, food, drink, jewelry, etc.
· Wear company issued uniforms that meets GMP and OSHA standards.
· Immediately report any incidents and near misses to the leadership team.
Physical Demands
The physical demands described here are representative of those that must be met by the team member to successfully perform the essential functions of this job. While performing the duties of this job, the team member is regularly required to stand; walk; use hands reach with hands and arms; and talk or hear. The team member frequently is required to sit and climb or balance. The team member is occasionally required to stoop, kneel, crouch, or crawl and taste or smell. The team member must frequently lift and/or move up to 50 pounds. Specific vision abilities required by this job include close vision, distance vision, color vision, peripheral vision, depth perception, and ability to adjust focus. Reasonable accommodations may be made to enable individuals with disabilities to perform the essential functions.
Work Environment (The work environment characteristics described here are representative of those an employee encounters while successfully perform the essential functions of the job)
· Subject to indoor facility and outdoor weather conditions, dust, noise, heat/cold, and variable lighting conditions.
· While performing the duties of the job, the team member will be working in a warehouse setting around or on moving equipment.
What you bring to the party:
Required Education and Experience

· High school diploma or GED

· Capable of learning mechanical tasks associated with preventative maintenance and minor repairs of equipment and the facility.

· Ability to work independently and as part of a Maintenance & Sanitation team

· Flexibility to work a varied schedule when required, operations currently run 24 hours- 7 days/week to cover vacations, call offs and holidays.

· Candidate must have critical thinking skills needed for troubleshooting systems

Additional Skills/Qualifications:

· Attendance – This is a skilled position that requires the team member be reliable on a constant basis. Team members will be evaluated on a case by case basis prior to selection.

· Leadership – The Sanitation Technician MUST demonstrate Shearer's Core Values of Respect, Teamwork, and Giving Back. They must have a positive attitude and the ability to support team members by supporting procedures and policies of Shearers Snacks. They must display the ability to make decisions on the floor if needed with little input and communicate back to supervision as to why changes were made. This team member must be able to maintain a high level of confidentiality always. Honesty, integrity, positive attitude, and an affinity for better self-development.

· Electrical - Have a basic understanding of electrical systems and know and follow lockout / tagout procedures.

· Mechanical - Have basic experience in repairing equipment and the facility.

Please note this job description is not designed to cover or contain a comprehensive listing of activities may change at any time with or without notice
We Offer a Feast of Benefits
Medical, Dental, Vision, Life, Flexible Spending Account, Retirement Savings Plan with Match, Short Term Disability, Long Term Disability, Group Critical Accident Insurance, Group Critical Illness Insurance, Employee Assistance Plan and numerous opportunities to volunteer in the communities in which we operate. Paid Time Off (PTO) available after 90-days.
You will be considered for employment in our inclusive workplace
Because at Shearer's, we are committed to providing equal employment opportunities (EEO) to all employees and applicants for employment without regard to race, color, religion, gender, sexual orientation, gender identity or expression, national origin, age, disability, genetic information, marital status, amnesty, protected veteran status, or any other characteristic protected by law.
This is your invitation to apply now!
[Sanitation]