Seasonal Packer Team Member
Location

Massillon, Ohio

Date Posted

June 5, 2023

Category

Default



Job Type

Full-time



Description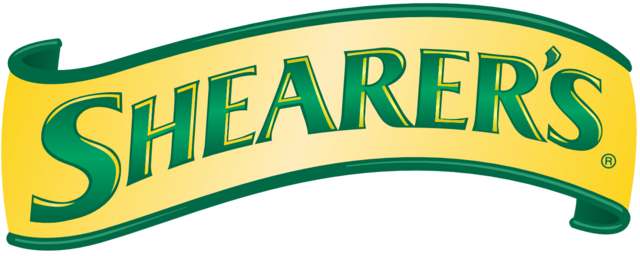 You already LOVE us and the SNACKS WE MAKE!
Chips, Cookies, Crackers, Wafers, Cheese Curls, Popcorn, Tortilla Chips... yeah, we make them ALL! Shearer's is the company behind all your favorite snack brands.
We have over 5,000 associates in 14 state-of-the-art manufacturing and warehouse sites in North America that produce over 800 million pounds of snacks per year. Did you know that we buy 20% of all the potatoes grown in the US? WOW!
And we know what you're thinking…how can I get my hands on some free goodies? Our team members can take home free snacks!
Seasonal Packer Team Members - June 1, 2023 through September 30, 2023
ENJOY SUMMER DAYS WHILE STILL WORKING FULL TIME!
7am to 7pm - $18.35
7pm to 7am $18.35 + $3.00 shift differential
Work 15 days out of the month including 2 weekends (3 days week one 4 days week 2)
SHEARER'S offers WORK-LIFE balance you are looking for plus

MORE

!! We

ENCOURAGE

and

DEVELOP

our

EMPLOYEES

with lots of

POTENTIAL FOR GROWTH

!
Your seat at the Best Snacks Table
Packer Team Members are directly involved in making sure every product that leaves Shearer's Snacks is of the highest quality and ready to make people happy at their next picnic, birthday party or snack time. As one of these important team members, your day will include: - Assembling boxes, packing bagged product from the packaging tables into the cases and placing them on pallets, inspecting finished product and assuring quality - Taking pride in contributing to the overall cleanliness and efficient operation of your facility - Supporting your team as needed - and other duties as assigned.
What you bring to the Party
Basic math and counting skills, prior manufacturing or warehouse experience preferred. In order give your best, you must also be able to be on your feet for 12 hours, keep up with a fast, repetitious pace and perform repetitious lifting up to 25+ pounds. If you love this role and want to be considered for full time opportunities with Benefits, the seasonal position is a great way to start your journey with Shearers!
You will be considered for employment in our inclusive workplace
Because at Shearer's, we are committed to providing equal employment opportunities (EEO) to all employees and applicants for employment without regard to race, color, religion, gender, sexual orientation, gender identity or expression, national origin, age, disability, genetic information, marital status, amnesty, protected veteran status, or any other characteristic protected by law.
This is your invitation to apply now!
[Production]