Warehouse Supervisor, Afternoon Shift
Location

Massillon, OH

Date Posted

January 20, 2023

Category

Default



Job Type

Full-time



Description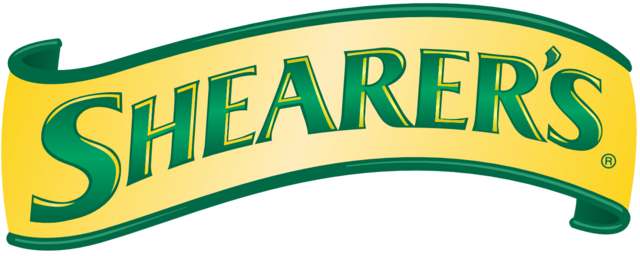 Shearer's is a privately held producer, leading co-manufacturer, and distributor of quality snack foods sold under private labels across the nation. Ranking number one in private brand and contract manufactured salty snacks, as well as the number two supplier of private brand cookies and crackers in North America, you love our products, although you may not be familiar with our name! We utilize our manufacturing expertise to serve as a strategic supplier to our partners, who are nationally recognized retail and restaurant brands. With exceptional competence in product development, manufacturing, marketing, and distribution, we continue to embrace significant growth in each segment of our business. Headquartered in Massillon, Ohio, we have over 5,000 associates in 11 state-of-the-art manufacturing and distribution sites in North America. You can visit our website at www.Shearers.com.
Warehouse Supervisor (Afternoon Shift)
Stark Distribution Center
Tuesday - Saturday 3:30 PM - 12:30 AM
The Warehouse Supervisor is responsible for planning, directing, or coordinating the storage or distribution operations within the Stark Distribution Center located in Massillon, OH. He/she will oversee the efficiency of receiving, storing, testing, and shipping products in a continuous improvement-based environment and maintains a safe work environment. Responsible for hiring, training, supervising, and mentoring department personnel for the branch. Supervises personnel and serves as a team leader.
Your seat at the table
Plans, directs, and coordinates the storage and distribution operations
Uses metrics/data to evaluate and improve receiving, storing, and distributing processes
Inspects receiving, storing, and distribution to detect defects or malfunctions
Uses standard work processes to ensure repeatable performance
Monitors receiving, storing, and distributing goals and levels to make sure they are consistent with performance standards
Collaborates with other managers and supervisors to coordinate operations and activities within or between departments
Oversees the review of invoices, work orders, consumption reports, or demand forecasts to estimate peak delivery periods and to issue work assignments
Oversees the inspection of physical conditions of warehouses, vehicle fleets, or equipment and order testing, maintenance, repairs, or replacements
Plans and establishes work schedules, assignments, and production sequences to meet performance standards
Develop and execute standard operating procedures, including full utilization of a warehouse management system.
Ensure products, parts or supplies are shipped, distributed, or received in an efficient manner.
Lead warehouse personnel on proper storage and distribution activities.
Manage inventory of materials, parts and finished goods to maintain required supply.
Maintain records, replenishes stock and plans for future requirements based on orders, production schedules and forecast.
Evaluate daily inventory on hand, counts items received or shipped and checks against packing lists recording any discrepancies.
Prepare and review distribution documents.
Oversee the loading, unloading, movement or storage items according to delivery or routing documents.
Ability to operate a Forklift or Reach Truck.
Communicate with drivers in transit or customers about status of freight.
Evaluate daily performance of Warehouse Team and provide fair and consistent feedback.
Experience with implementation and execution of Lean Principles (TPM/5S/Standard Work)
Maintains a safe work environment
Plans, develops, and implements warehouse safety and security programs and activities
Prepares or directs preparation of safety manuals
Ensures that behaviors, practices, and the work environment support a safe workplace by enforcing safety and sanitation rules and principles
Leads and develops team members
Leads the team through an emphasis on both process and people
Communicates effectively with employees through both oral and written means
Directs employees involved in the receiving, storing, and distributing process
Interviews and selects warehouse and supervisory personnel
Coaches team members in the principles of effective receiving, storing, and distribution processes
Conducts employee training to improve employees' expertise and knowledge in equipment operations, work safety procedures, and teamwork, or assigns employee training to experienced workers
Provides feedback to employees on individual performance standards in a timely and efficient manner
Tracks employees' work performance and attendance to ensure performance metrics are met
Work cross-functionally with leaders of other functional areas to make best in class decisions to daily and long-term objectives.
What you bring to the table
Bachelor's degree OR equivalent experience
3+ years experience in a warehouse management or leadership, supervisory role – preferably in food processing industry
We Offer a Feast of Benefits
Medical, Dental, Vision, Life, Flexible Spending Account, Retirement Savings Plan with Match, Short Term Disability, Long Term Disability, Group Critical Accident Insurance, Group Critical Illness Insurance, Employee Assistance Plan and numerous opportunities to volunteer in the communities in which we operate.
You will be considered for employment in our inclusive workplace
Because at Shearer's, we are committed to providing equal employment opportunities (EEO) to all employees and applicants for employment without regard to race, color, religion, gender, sexual orientation, gender identity or expression, national origin, age, disability, genetic information, marital status, amnesty, protected veteran status, or any other characteristic protected by law.
This is your invitation to apply now!
Note: Shearer's does not accept agency resumes. Please do not forward resumes to any recruiting alias or employee. Shearer's is not responsible for any fees related to unsolicited resumes.